In the right environment, groups can be a source of awareness, inspiration, motivation, and friendship.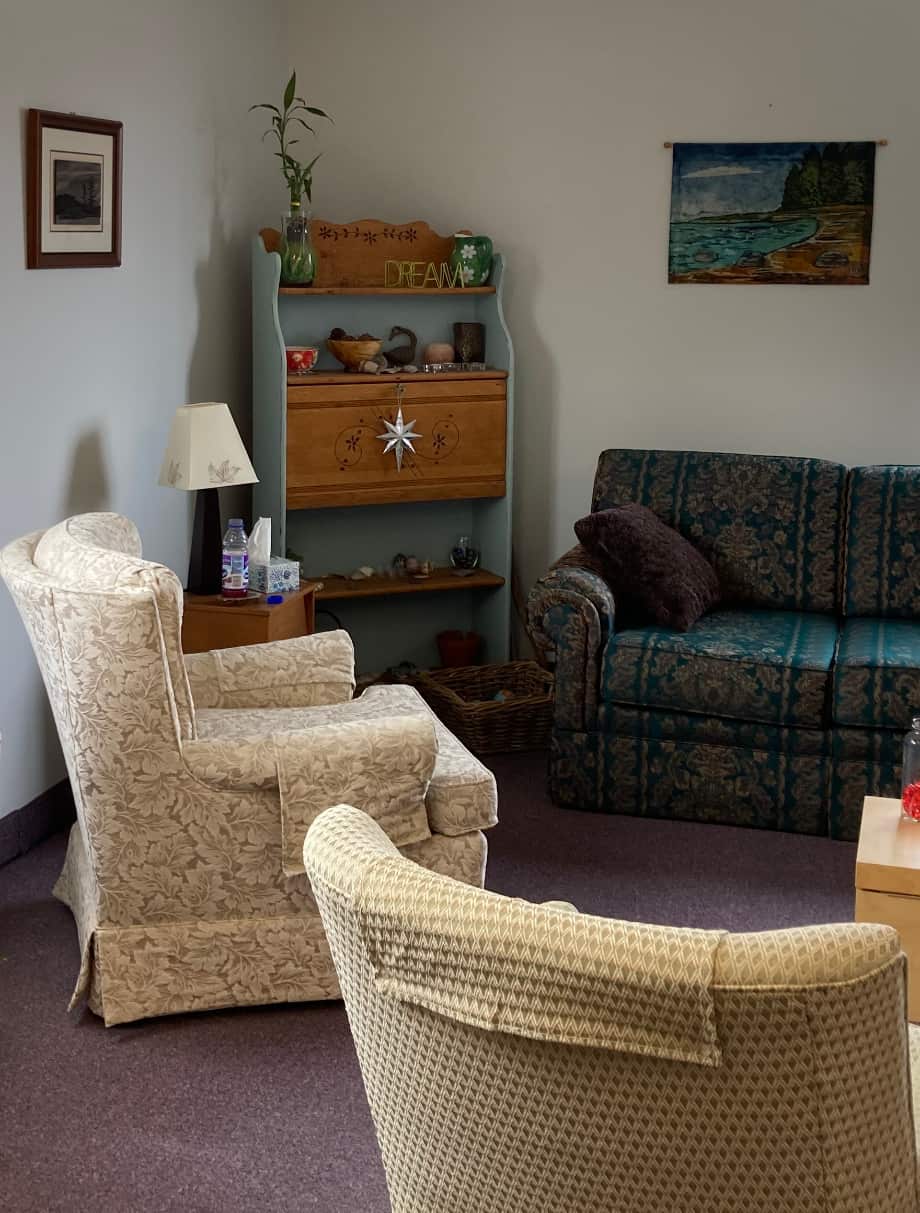 The NorthStar Counselling Services office.
I offer various groups and workshops.
In person, I facilitate small groups (maximum of 8 people) with different learning styles (visual, auditory, hands-on, conversation) in a safe, welcoming living room environment. Groups are usually four to six 90-minute sessions. Online groups may be larger, depending on the topic.
Some groups I have offered in the past include:
Facing the Holidays
Separation/Divorce Support Group
Grief Group Curriculum for Deaf Adults
Expressive Arts Grief Groups with Children and Youth
Expressive Arts Grief Groups with Indigenous Youth
Equine-assisted Learning with Indigenous Youth
Facilitating larger groups or retreats are also options. Please contact me for details.
For news about upcoming groups and workshops, please subscribe to my newsletter (below) or follow me on Facebook.