I read an article about how settlers could engage in the first National Day for Truth and Reconciliation. There were many good ideas, however, none of them included actually having a relationship with an Indigenous person. What does it mean to wear an orange shirt if we refuse to engage in conversation with our neighbours?
Relationships are messy. Marriages face divorce. Friendships explode. Classmates create cliques. Families grow apart. We hurt one another; sometimes, intentionally, and sometimes, unintentionally.
AND, despite all these possibilities, it is only through relationships (in family and community), that we can learn what it means to love, and forgive and heal.
It does NOT mean:
ignoring wrong-doing or
absolving people of responsibility or
not holding people accountable.
It means being part of the solution. It means commitment to working together to improve interactions. It means moving from being exclusively "me" focused, to focusing on "we".
It may mean moving beyond trying to restore a former relationship (because it may not have been that great in the first place), toward one that is transformed. We can learn from our mistakes. We can do better. We can change. And … we often can't do it alone.
The spirit of the National Day for Truth and Reconciliation is one that should permeate our lives, every day, not just one day a year.
We need to acknowledge what has happened in the past.
We need to honour the lives and stories of those who have been harmed.
We need to remember the transgressions of the past so we don't repeat them.
And we need to change disrespectful, harmful attitudes and behaviours and consciously work toward engaged, healthy relationships with all those who are in our lives at home, school, work and community.
Even though we're presently experiencing shorter, darker days, we know we will see longer, brighter ones again.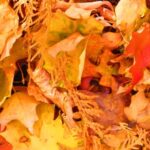 Until next time,